Art Hotel Szeged In the heart of the city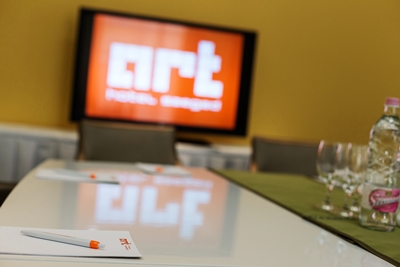 The hotel provides an excellent setting for the hosting of private and business events. Guests will be welcomed inside the restaurant with capacity of 150 people, and conference room serving up to 180 guests at a time. Small meeting rooms are also available. In the summertime the atrium can be an excellent venue for all kinds of events.

Rajki Dóra - event manager
E-mail: event@arthotelszeged.hu
Telephone: +36 (62) 592 888
Best price guarantee
Did you find a better price in another website?