Gastronomy in the heart of the city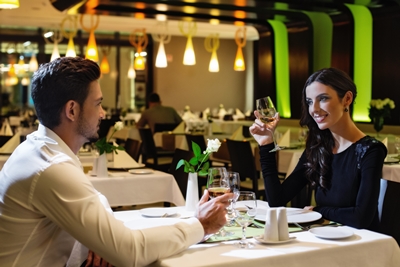 Minimalist design, fresh ingredients, delicious food, high quality beverages and professional service – this is what awaits guests looking for a culinary experience at Sanzon Restaurant, located in the building complex of the Art Hotel Szeged.
Living up to its name, the restaurant truly represents the philosophy of the Hotel. And beyond this, it brings together the world of culture and smooth French melodies in sweet harmony.
With our menu changing continuously and our constantly updated daily lunch specials, our goal is to become a haunt for both the inhabitants of Szeged and those visiting the city.
Bistro menu
The Sanzon Restaurant is a perfect place for working lunch or lunch with friends, also we have plenty of menus, offers available for you.
---
a la carte offer
We will have a new menu for the summer season, so our guests always have a chance to find their favourite food and also to try something new.
---
Drink Menu
In the Sanzon Restaurant we try to make sure , we always have a huge collection of drinks, what goes well with our food. Please find the link below to download our drink menu.
---
Table reservation:
+36 62 / 592 - 880
sanzon@arthotelszeged.hu
6720 Szeged, Somogyi utca 16.
---
Open:
Monday - Sunday
7:00 – 22:00
---
Chef
Gábor Goda
Restaurant manager
Sándor Süli
Restaurant supervisor
Attila Kovács